Send a request to connect to the BookingLite channel manager by e-mail: Chm@hotelbook.ru
The request form is free, the list of data should contain: hotel name, address, contact details for communication with the hotel.
In response to the request will be sent: Hotel ID in the system Hotelbook.ru
After that, go to your account on Bookinglite.ru.
Go to the "Channel manager" section and then select Hotelbook.ru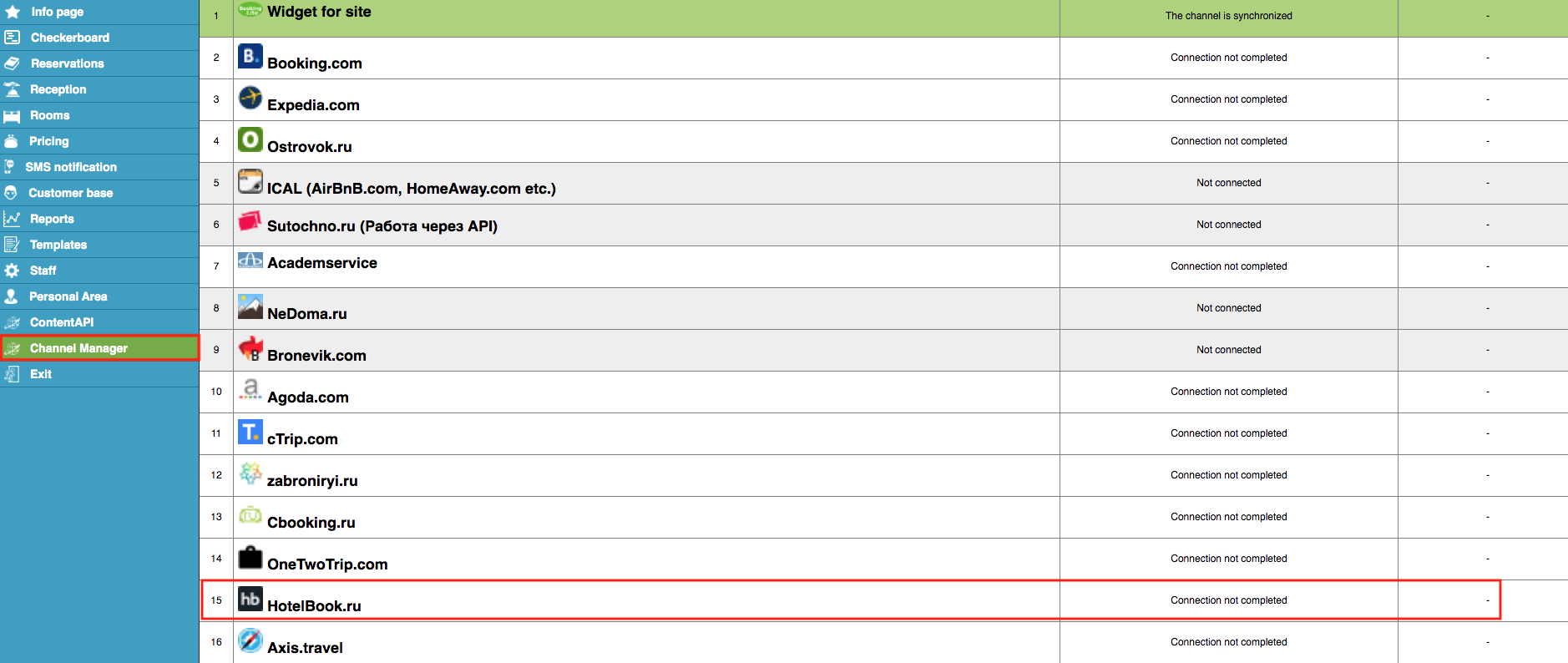 In the window that appears, enter the identification number of your hotel on Hotelbook.ru and click the "Set" button.
Match Room Categories and Rates between Hotelbook.ru and BookingLite
After that, click "Confirm compliance and go to the synchronization"